Dental implants are artificial tooth roots that are implanted into the gums and jawbone to replace missing or damaged teeth. These implants fuse with the bone to create a stable base for replacement teeth, and they hold the restoration securely in place, ensuring patients get a natural-looking smile.
Dental implants are used to restore one missing tooth or several missing teeth. They can also be used to hold dentures in place. They are made from titanium and other materials that bond with the bone and create a permanent foundation for the restorations.
Treatment procedure
The procedure for implant placement is similar to a root canal procedure where the affected teeth are drilled, and the tooth roots are removed. However, the implants are longer and narrower than a typical tooth root. Once they are surgically inserted into the gums and jawbone, they bond directly to the surrounding bone through a process called osseointegration. This process typically takes several months to complete. Once the implant has bonded to the bone, it can hold a crown, bridge, denture, or other restoration firmly in place for unsurpassed results.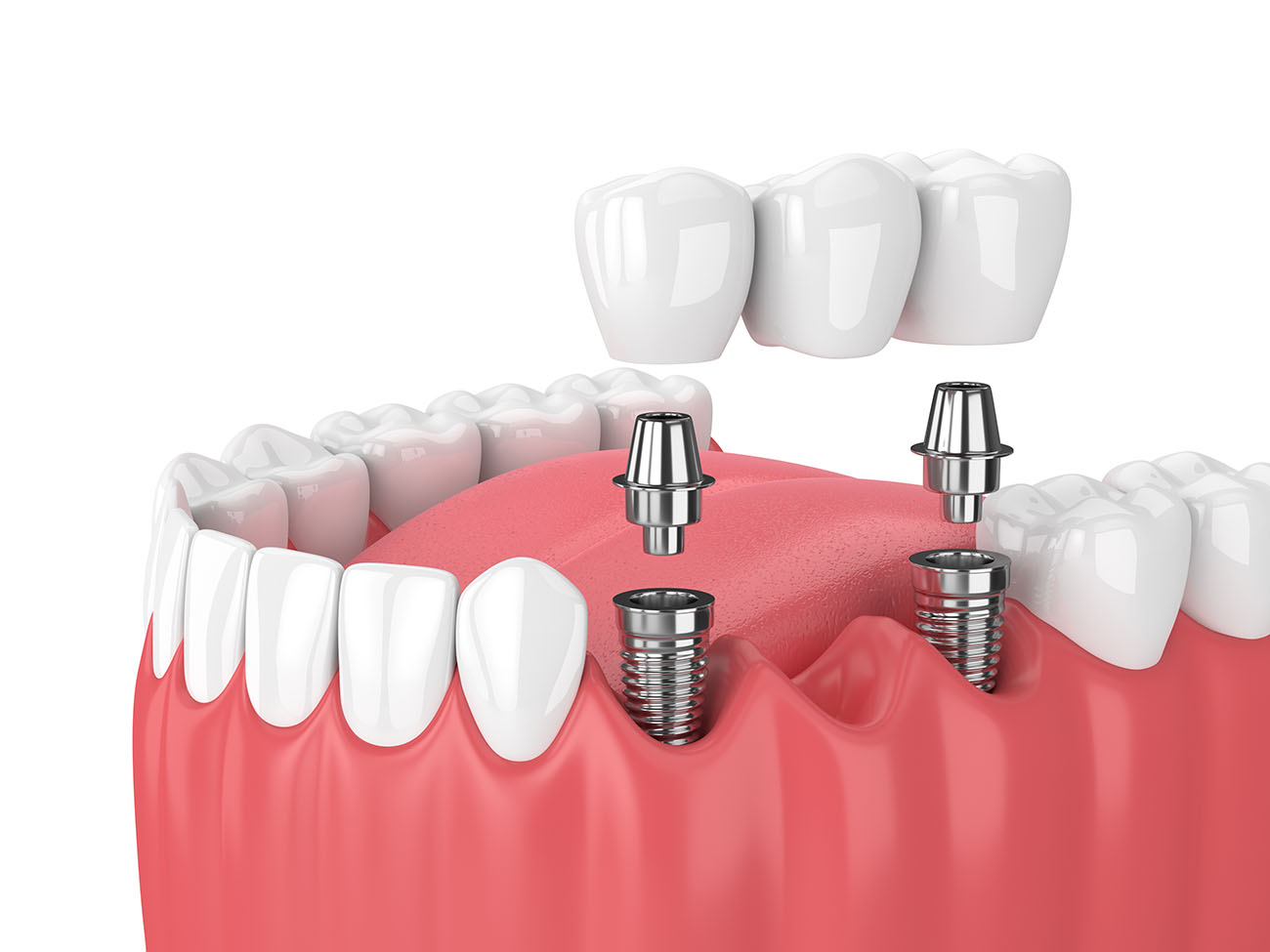 Benefits of implants
Dental implants offer a number of benefits over traditional bridges and dentures. They provide a permanent solution to tooth loss, and they look and feel natural. Unlike a traditional bridge, they do not rely on neighboring teeth for support, so the natural teeth are not altered in any way. And unlike removable dentures, they are not removed for cleaning. Patients can brush and floss them just like normal teeth, so they never have to worry about messy adhesives or daily removal. They also improve the overall health of the mouth by preserving the health of the jaw bone and preventing facial collapse that can occur when a tooth is lost.
Are dental implants right for me?
It's important to note that not everyone can have dental implants. If any of the following apply to you, you may not be qualified for this type of restoration. This includes people with heart disease or diabetes, as well as those who smoke regularly. If you don't get the go-ahead from our dentist, be sure to ask them the reasons why so you can look into whether or not there are ways to make this work.
Advantages of implants over dentures and bridges
Dental implants act just like natural teeth, which means that you'll never have to worry about slippage or clicking noises while talking. Unlike dentures and bridges, you can maintain an implant by brushing and flossing just as you would your real teeth. This eliminates many of the dietary restrictions that come with other tooth replacement options!
To find out more about the dental services offered at our dental practice, call (801)-923-1011 or schedule an online consultation. You can also visit us at 1838 N 1075 W #100, Farmington, UT 84025, USA.